The legend of El Dorado Em Português | 16 MB

- Gen.: Puzzle / Match 3
- Junte-se a uma aventurosa busca por um tesouro lendário e descubra horas de diversão neste original desafio! Um velho mapa amarelado indica o caminho para uma cidade mística de ouro nas profundezas da floresta tropical sul-americana. Para chegar lá, você precisará da sua habilidade com quebra-cabeças.
Remova os discos de sol semelhantes do tabuleiro para acumular discos de ouro e abrir as portas para a lendária diversão. Nesta emocionante aventura com mais de 200 níveis, itens bônus muito úteis e cenário vibrante, o ouro perdido é apenas o princípio!
Screenshots: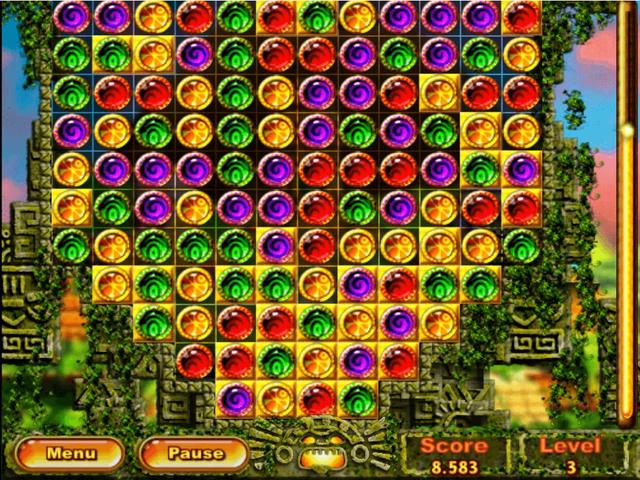 Características:
• Mais de 200 Níveis
• Útil itens de bônus
• Jogabilidade viciante
• Tela cheia belíssima...
Requisitos do Sistema:
• OS: 98 / XP / Vista / 2000 / ME
• 500 MHz Pentium 3 ou equivalente
• 128MB RAM
• DirectX 7.0
...Ou...